The story of the persecution and sudden dissolution of the secretive yet powerful medieval Templars has drawn many other groups to use alleged connections with them as a way of enhancing their own image and mystery.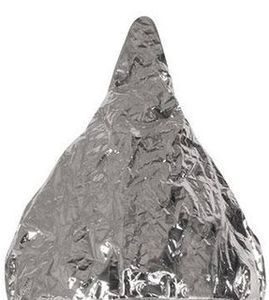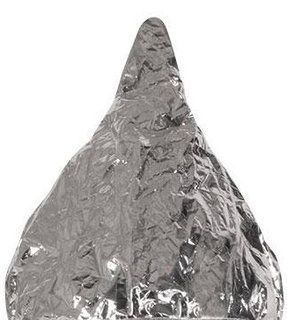 The Knights Templar Jeff Augustine is a man with massive delusions of grandeur or, simply stated, a wacko wrapped in tin foil.
He presents himself as a former corporate hot shot when in truth he was a light bulb salesman.
In his book entitled, What Caused the Big Bang, Augustine describes himself as a both a "Master Mason" and a "Knight Templar."
A diligent search reveals no Masonic organization or temple willing to admit that Jeffrey Augustine is a member, much less that he satisfied all the requirements to be conferred the degree of Master Mason.
As to being a Knight Templar, unless Augustine is claiming to be more than 700 years old, this too is a delusion. It is a point of historical fact that "the Knights Templar were dismantled in the Rolls of the Catholic Church in 1309 with the death of Jacques de Molay." While organizations began to emerge in the 18th century claiming to have a connection to the original Knights Templar, none have been able to establish that fact.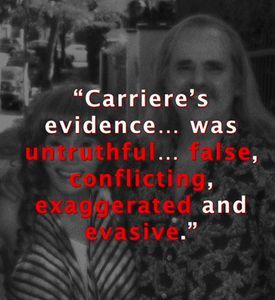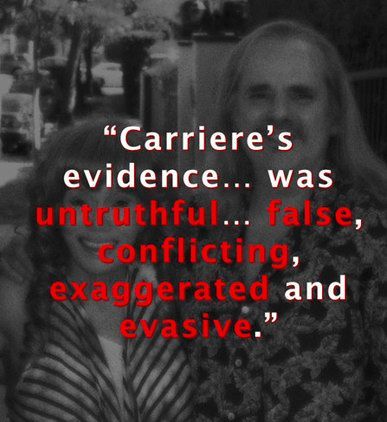 The credibility of Augustine and his wife, Karen de la Carriere, was fully eviscerated by Los Angeles Superior Court Judge Michael Johnson in a civil ruling. De la Carriere had sued her accountant claiming that a 2003 Promissory Note and Trust Deed that the accountant held on her house was a forgery and demanded clear title to her house. The accountant filed a cross complaint against de la Carriere.
Judge Johnson not only ruled in favor of the accountant, he stated he didn't believe Augustine or de la Carriere. He repeatedly found that de la Carriere's claim that the 2003 document was a forgery was completely false. Not only that, he also found she had gone to the trouble of having the document notarized that she was now claiming was a fake. The judge stated:
"Carriere's evidence… is not credible and has been rejected.… The testimony by Carriere and her husband Jeffrey Augustine that Carriere first learned of the instrument in 2012 is not credible" and "Carriere['s] … testimony is not credible."
Judge Johnson's ruling is testament to Augustine's and de la Carriere's lack of credibility. But Tony Ortega doesn't care that a court discredited his best sources because he's only interested in spreading more hate.
Both Augustine and de la Carriere employ the services of Gary Hoffman, a Los Angeles-based private investigator, who also services Tony Ortega, courtesy of de la Carriere. Hoffman runs license plates and whatever de la Carriere and Augustine require him to do—including dog walking. Hoffman and de la Carriere had a romantic affair before de la Carriere broke up Augustine's marriage of 20 years.