Aside from being married to Karen de la Carriere, Jeffrey Augustine fulfills his role as another one of Leah Remini's "people" by posting podcast interviews with Remini's sources. These people include a convicted felon, wife beaters, sexual perverts, and others. A sampling follows: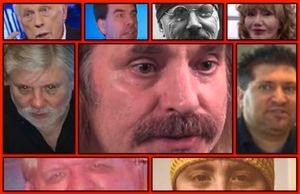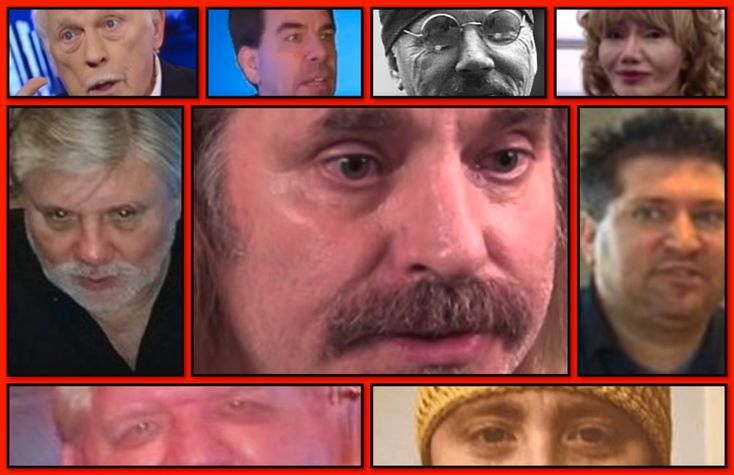 Mike Rinder
Like his BFF Leah Remini, wife beater Mike Rinder has been after the money in the aftermath. Nearly a decade ago, the Church expelled him for gross malfeasance and has had nothing to do with him since. Good riddance.
Since then he can't find a decent steady job, let alone one that had the stature he enjoyed with the Church. He's sold used cars and worked in telemarketing.
Unable to move on with his life and still seething that he was expelled, Rinder now spends day and night obsessively lurking on the fringe of the Internet trying to make a buck spreading hate toward his former faith and helping contingency fee lawyers trying to score a jackpot suing the Church. It's the deadbeat's full-time job.
This is the same Rinder who is such a tainted source that he once admitted under oath to being paid $175 an hour by plaintiffs' attorneys to assist them in filing frivolous and harassing lawsuits against the Church. In one case, attorneys adverse to the Church paid Rinder more than $22,000. Rinder's help proved to be a waste of money when their baseless case went down in flames in court.
Jeff Hawkins
Jeff Hawkins is an anti-Scientologist who was expelled from the Church a decade ago when it was discovered he not only had lied to his colleagues and his wife, he also had lied point-blank to the Founder many years earlier and only admitted it when questioned about his continually poor job performance.
His wife also discovered the sexually perverted activities he engaged in behind her back, which led to the end of their marriage. Hawkins had a long record of unethical conduct and malfeasance as a staff member that contributed to his being expelled.
Marc and Claire Headley
In a get-rich-quick scheme, Marc and Claire Headley tried filing twin lawsuits against their former Church, seeking millions in damages. Filed to smear the Church in hopes of getting paid off, the Headleys conspired with fellow anti-Scientologists to file complaints with federal officials in an attempt to instigate an investigation on false accusations.
This was supposed to be a "test case" that they hoped would harm the Church. In the end, however, it blew up in their faces. Their salacious allegations and investigation went nowhere, and it was the Headleys and their lawyers who were the losers.
After reviewing the evidence, U.S. District Court Judge Dale Fischer ruled that the Headleys' disputes "lack merit, and do not create genuine issues of fact."
These are just a sample of the people Jeffrey Augustine endorses through his podcasts.